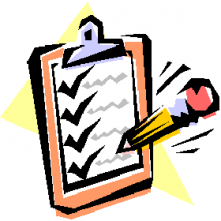 That headline gives me a flashback to my childhood watching Richard Dawson host The Family Feud. And while our sales commission survey doesn't receive such hilarious answers to questions such as "what month of pregnancy a woman begins to look pregnant" to which the contestant replied "September." (click here for a great laugh) It does however shed a great deal of light on what people are doing with their incentive plans and areas where improvement can be made.
Our 10 question Commission Plan Grader can be found on our site (http://www.cornerstonesoftware.com/form/commission-plan-grader). We will provide you a quick evaluation of how strategic your sales compensation plans are, how well they align your sales force with your strategy and how well you have executed those plans.
We have gathered some data over the past few months and one very interesting correlation stands out. Of the people that have answered that 60% or less of their reps were making or exceeding quota, 25% of them also said they hardly ever change their plans because they work. Less than 60% meeting quota means they are NOT working. When we consult with our clients we plan to have 60 to 80% of the reps making or exceeding quota. Designing new plans does take some effort but rolling out the same plan year after year that gets the same poor results doesn't make good business sense. Your company isn't the same in year one as it is in year 2 or 22. It evolves, it grows, it contracts, products change, job roles change, competition changes and your strategy changes as well. Your sales compensation plans need to be in alignment with these changes.
Perhaps you have simple incentive plans so you don't think they need to change ever! Such as ones that just uses flat rates which pay the same rate and doesn't increase with increasing attainment. Our survey says that 32% of you with less than 60% making quota use flat rates. These are fine for secondary measures, but not for the primary thing you want the reps to focus on, they do not provide additional motivation to sell more. Learn more about why you shouldn't use flat rates as your primary focus by reading this blog: Sales reps not making quota – is a flat commission rate to blame?
A few months before the beginning of your fiscal year, you need to assemble a plan design team and review the company's strategy as the incentive plan focuses the reps into delivering that strategy. During the course of the year you should review your plans each quarter but try to stick to making changes on an annual basis. Constant change to the plans just causes confusion to the sales team. As you go through your review, ask yourself why didn't your reps make quota? Were the quotas set appropriately? Has the market changed? Are the commission plans in alignment with the company's strategic goals? Are we incenting the reps to sell the right mix of products? Are we using motivating ramped rates for primary measures or just flat rates? All of these things must be accounted for when creating your sales compensation plans. Otherwise, each year you'll fall short leaving money behind but you still might think; they work, why change it.